Explore Jaffrey & The Monadnock Region
Incorporated in 1773, Jaffrey is renowned as the home of Mt. Monadnock, the second most-climbed mountain in the world. However, as a vacation destination and a family-focused community that fosters a business-friendly environment, Jaffrey is second to none.
New Hampshire's Monadnock Region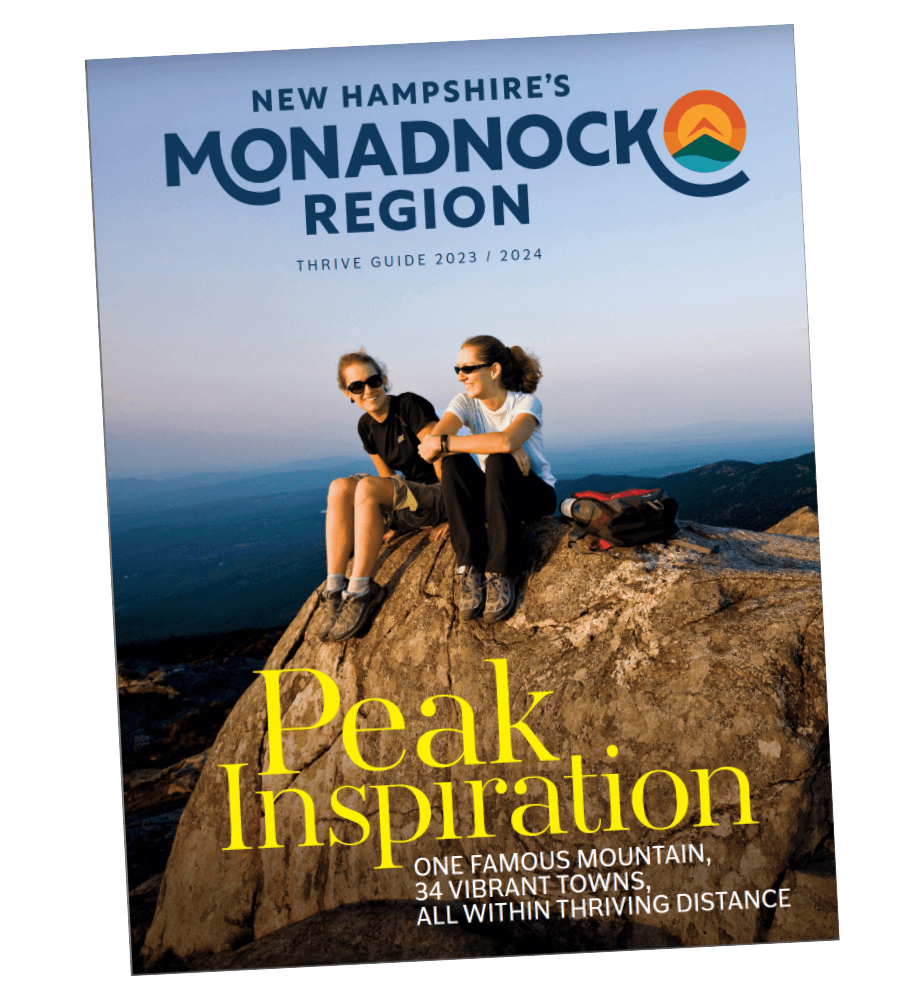 One Famous Mountain,
34 Vibrant Towns,
All Within Thriving Distance
It's time for your nominations for the Jaffrey Chamber of Commerce Citizen of the Year, Business of the Year, and Non-Profit of the Year! Download Nomination Forms Citizen of…
Read More
Exciting News: Jaffrey Chamber's Dozen Days of Dollars Raffle Tickets are here! Get ready for a chance to win big – there are only 400 tickets up for grabs! Each…
Read More
Jaffrey, NH is the only geographical place in the world with the name "Jaffrey." The town is named for Masonic proprietor George Jaffrey, from Portsmouth, New Hampshire, who never even set foot on the wilderness land in which he had invested.
Pullitzer Prize novelist Willa Cather spent her summers in Jaffrey, and is buried at the Jaffrey Center Burial Ground. Several of Willa Cather's novels, including The Lost Lady, My Antonia, and Shadows on the Rock  were either written in or about Jaffrey.
The largest paper matchbook manufacturer in the United States is D.D. Bean & Sons, a Jaffrey business fixture since 1938.
Jaffrey is home to one of New England's most famous unsolved murders - the death of Dr. William Dean in 1918. The Dean Murder mystery remains one of the town's darkest moments, dividing its townspeople for decades.
Itinerant muralist Rufus Porter stenciled several homes in Jaffrey in the early 1800s. 
Famed literary figures from the 19th century - Henry David Thoreau, Ralph Waldo Emerson, and Nathaniel Hawthorne - all climbed Mt. Monadnock! There is even a "seat" - a rocky perch - named on the mountain for Thoreau. Hawthorne described it  "like a sapphire cloud against the sky," and Emerson called it "the new Olympus."